FREE INTENSATI WEDNESDAYS IN JUNE!
There are a lot of obstacles to working out, so let's get rid of ONE at least! I am offering FREE outdoor intenSati at Pier 46 in Hudson River Park every Wednesday in June at 6:30 p.m. Bring your friends but be sure to sign up here in case of a location change!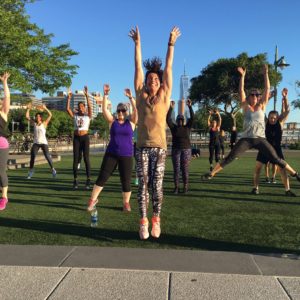 Hamptons intenSati is BACK all July!
Fridays 10:45 am and Saturdays 10:30 am