Early morning intenSati is BACK!
Fridays, 6:30-7:30 am
PMT Dance, 69 west 14th Street, 3rd floor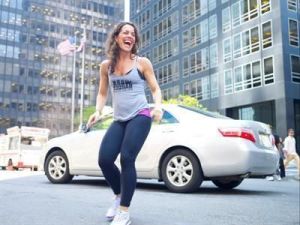 EXERCISE YOUR POWER IN 2017!
January 2017 brings both the expected New Year's fitness resolutions + an unexpectedly charged political moment. Wellness + self-care can be escapes from challenges "out there", but they can also be spaces where we powerfully equip ourselves to engage with the challenging world around us. Join Professor Natalia Petrzela for a 4-week workshop that pairs an inspiring intenSati class (a mind-body workout) with a conversational space to engage EMOTIONS + INTELLECT + ACTIVISM.
TUESDAYS Jan 3, 10, 24, 31, 6-8 p.m.
66 w. 12th st., 510
Light refreshments. Wear sneakers + athletic clothing + bring a towel, notebook, and pen.
$35/workshop; $120/all 4 workshops