Upcoming Talks and Events
intenSati Workouts
&

Events
JULY FRIDAYS AND SATURDAYS
HAMPTONS intenSati
Friday 10:45 am + Saturday 10:30 am
Silich Core+Strength
East Hampton, NY 11937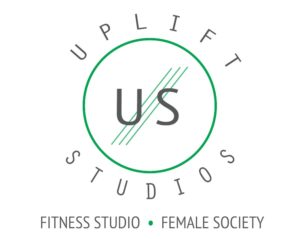 Panelist, "Strong Women Uplift Each Other: Feminism, Policy, and Activism," with Tony nominee Celia Keenan-Bolger and Katie McDonough, Fusion. Uplift Studios, New York, May 31, 2017.
Keynote Address, "Fake News and Real Life: How Studying the Past Helps us Understand the Present and Shape the Future," History Honors Society Induction Ceremony, Ramapo College, Mahwah, NJ, April 29, 2017.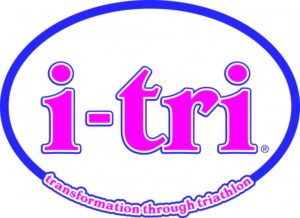 Mentoring Talk, i-Tri: Transformation through Triathlon, East Hampton, NY, April 22, 2017.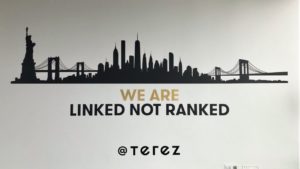 "Linked not Ranked" host with Terez and Melanie Griffith of SoulCycle, New York, April 18, 2017.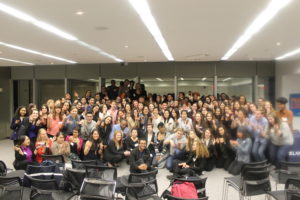 Mentoring Talk, Peer Health Exchange Career Night, New York, April 5, 2017.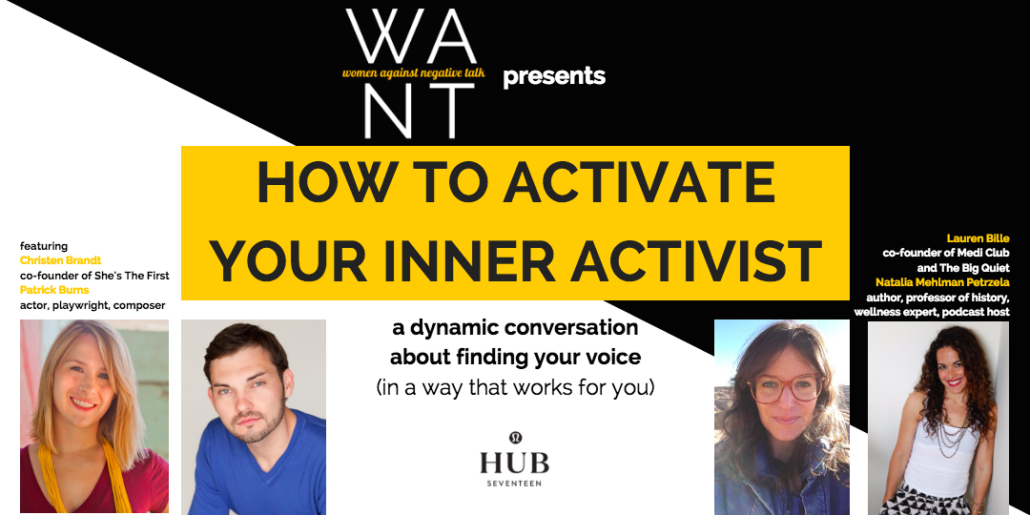 "How to Activate Your Inner Activist," panel discussion facilitated by Katie Horwitch, founder of Women Against Negative Talk,  Hub 17. New York, February 26, 2017.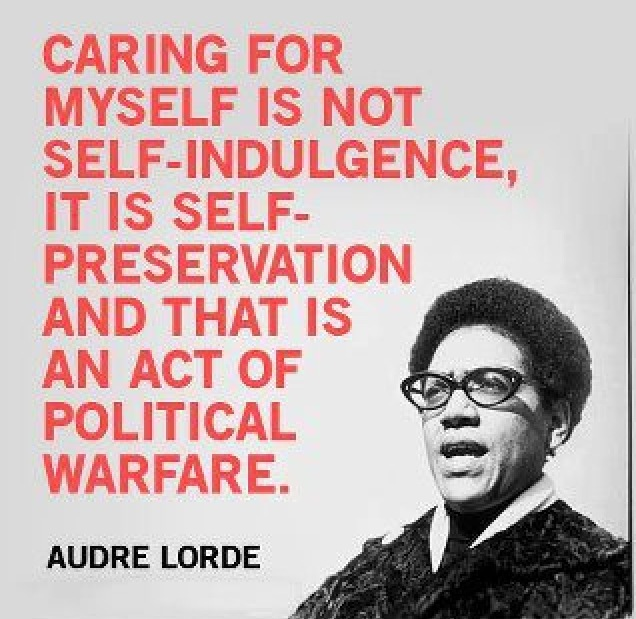 EXERCISE YOUR POWER: A work(out) shop to engage EMOTIONS/INTELLECT/ACTIVISM. The New School, New York, January 2017.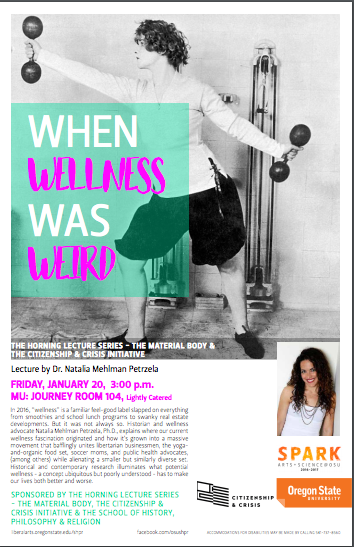 "When Wellness Was Weird," Oregon State University, Corvallis, OR, January 20, 2016.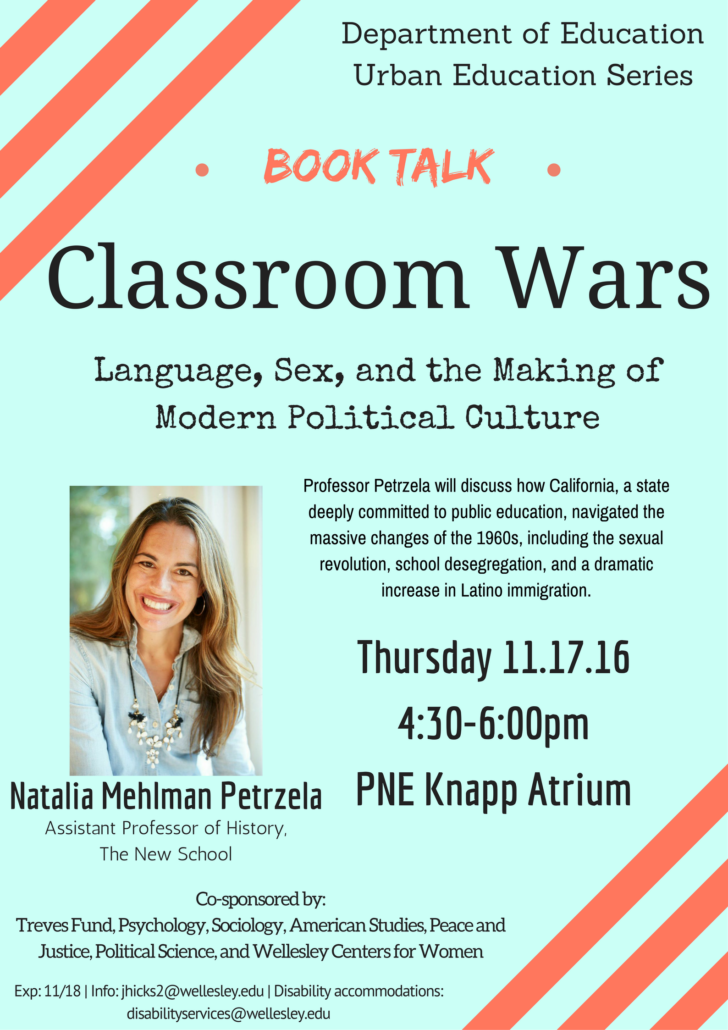 "Classroom Wars: Bilingual Education, Sex Education, and the Making of Modern Political Culture." Wellesley College, November 17, 2016.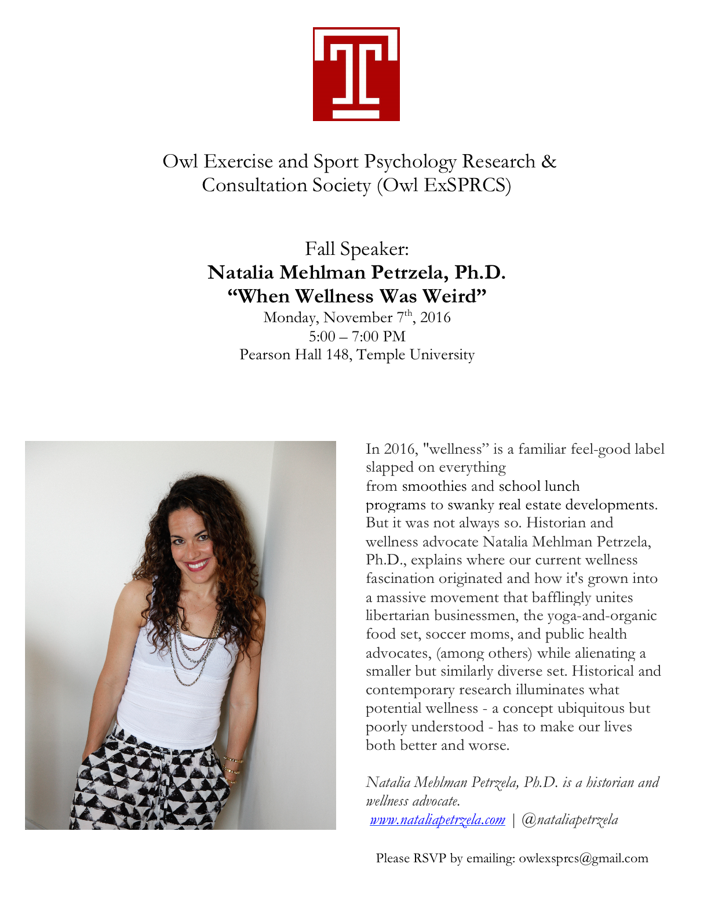 "When Wellness Was Weird" Temple University, November 7, 2016.
"A Golden State of Perfect Health: Wellness Culture in the Postwar United States," Society for U.S. Intellectual History Annual Meeting, Stanford, CA, October 15, 2016.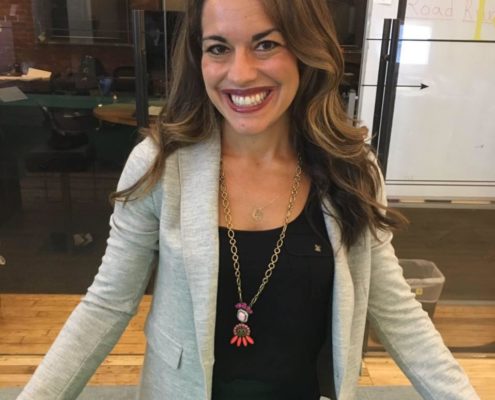 "Elevate Your Life IQ at Contently with Ladies@, New York, September 28, 2016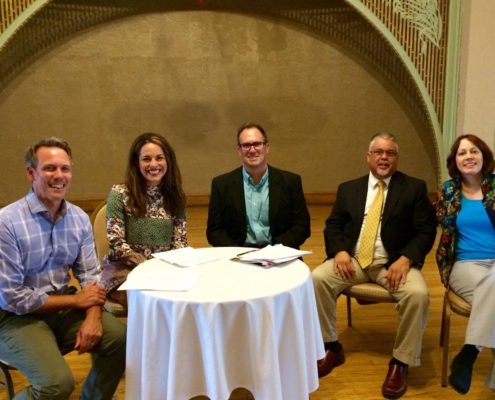 "Dangerous Ideas" Symposium: "U.S. Intellectual History and the Debate Over Ideas in America" with Ray Haberski, Andrew Hartman, Ruben Flores, and Lisa Szefel, Indianapolis, IN, July 21, 2016.
Panelist, "Feminism, Capitalism, and the Fitness Industry," with Patricia Moreno and Ellen Gustafson, W+ Summit Series, Eden, UT, June 25, 2016.
"Yoga, Fitness, and American Physical Culture: A Historian's Perspective," in conversation with Leslie Kaminoff, The Breathing Project, New York City, June 23, 2016.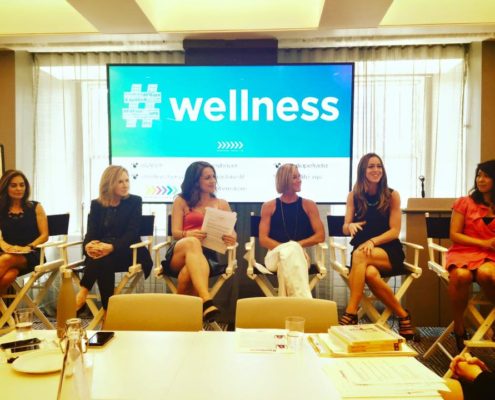 Panelist, "Hashtag Wellness: Making Sense of Today's Wellness Culture," NBC Universal employee event, May 23, 2016.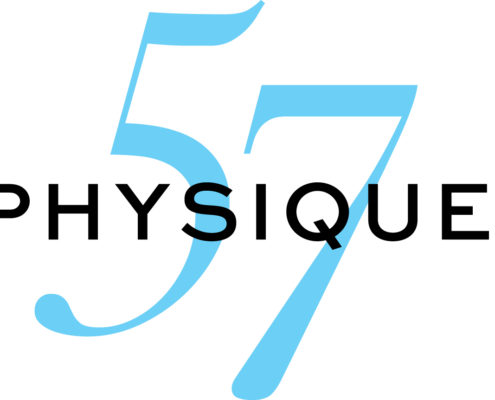 "The Stories We Embody," at Physique 57 (instructor development workshop), New York City, May 10, 2016.
"Education for Liberation or Regulation?: Sex and Schools in the Modern United States". College of Staten Island, New York City, April 21, 2016.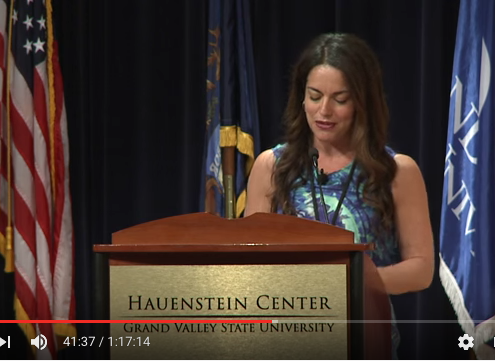 "The Culture Wars and Education: Finding Common Ground" at Progressive/Conservative, The Common Ground Initiative at the Hauenstein Center for Presidential Studies, Grand Valley State University, Grand Rapids, April 16, 2016.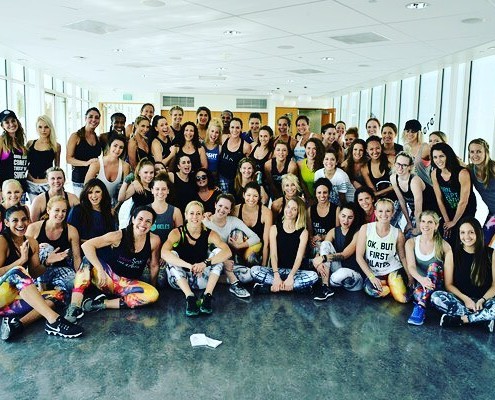 Co-creator (with Terez) and speaker, "Link Together, Lead Together" initiative, Los Angeles, April 13, 2016.
"The Moral Dimension of Teaching About the Past," Organization of American Historians Annual Meeting, Providence, April 7, 2016.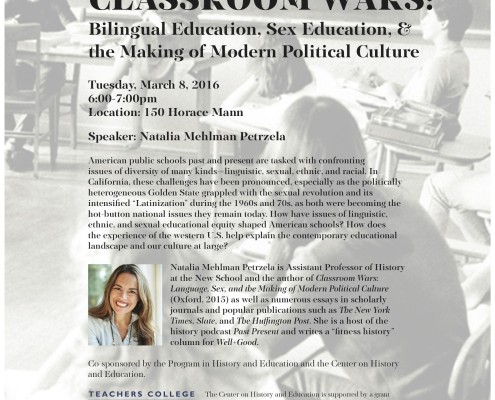 Panelist, "The Moral State: Character Education in Cold War America," with Ronit Stahl, Leslie Ribovich, and Jon Zimmerman AND "New Books on the Culture Wars in Education," with Professors Jonathan Zimmerman (NYU), Andrew Hartman (Illinois State University), and Adam Laats (SUNY-Binghamton), History of Education Society Annual Meeting, November 8-9, 2015.
"Wellness, Culture, and U.S. Education, Past and Present," Social Justice Lecture Series, Tufts University Medical School, Program in Public Health, October 27, 2015.
Panelist, "Making America FIT: The History of U.S. Wellness Publics and Their Problems," with Drs. Lindsay Bell (SUNY Oswego), Carol Horton (independent scholar), and Micki McGee (Fordham). Society for U.S. Intellectual History Annual Meeting,  October 16, 2015
Panelist, "The New Speed of Transformation," with Aaron Frank (Singularity University) and Dr. Christine Whelan, (University of Wisconsin), Life Reimagined Gateway Thought Leader Summit, Grand Junction, Colorado, July 12-15, 2015
Panelist, "Education and American Pluralism," with Drs. Sebastian Cherng (NYU) and Rhashida Hillard (DOE), Judith Kafka (CUNY), Multicultural Institute of American Studies, July 2, 2015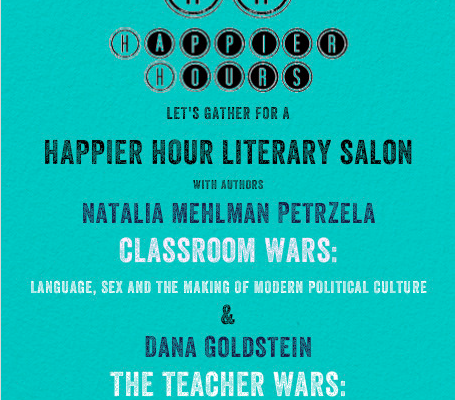 In conversation with Dana Goldstein, New York Times bestselling author of The Teacher Wars: A History of America's Most Embattled Profession (Doubleday, 2014), at "Happier Hour" Literary Salon, hosted by Aidan Donnelley Rowley, New York City, June 23, 2015
Interview by Peabody Award-winning journalist Trey Kay about the culture wars at a listening session and Q&A of the new podcast "Us and Them," at BARBES, Brooklyn, June 16, 2015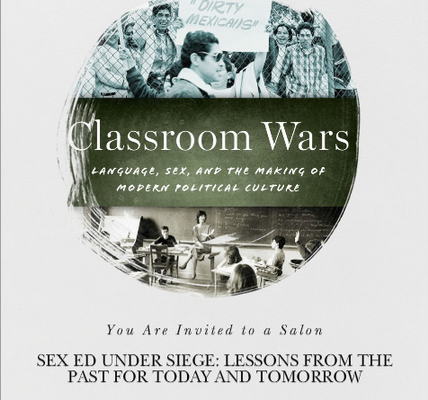 "Sex Ed Under Siege: Lessons from the Past for Today and Tomorrow," hosted by Kathleen Kelly Janus, San Francisco, April 30, 2015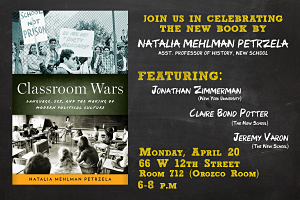 Classroom WarsBook Launch! Discussion with me, Professor Jonathan Zimmerman (New York University), Professor Claire Bond Potter (The New School), and Professor Jeremy Varon (The New School), The New School, April 20, 2015
"Classroom Wars: Language, Sex, and the Making of Modern Political Culture." Yale University, April 8, 2015
"Classroom Wars: Language, Sex, and the Making of Modern Political Culture," Department of Educational Policy Studies, University of Wisconsin-Madison, December 2014
Keynote speaker, Columbia College Women Alumni Mentoring Lunch, April 2014
"Sex Education in Historical Perspective," Sex Ed COLLAB, Parsons The New School for Design, April 2014
"The Practice of Leadership," Yoga Journal Conference, April 2014
"Voices for Education," 92Y Tribeca, April 2013
Discussant, Improbable Scholars public event with David Kirp and Clara Hemphill, Center for New York City Affairs, New York, NY April 2013
Speaker, University of Pennsylvania History Doctoral students on dissertation writing in the digital age, November 2012
Moderator, "Children and Food" panel, New School for Public Engagement programming, October 2012 New York, NY
Teaching American History lecture series at New York University, "Max Rafferty and the Origins of American Conservatism." June 2012,
"Progressive Education in American History," Learning Through Design, Parsons The New School for Design, Fall 2013
Dean's Lecture, First-Year Orientation, Eugene Lang College, Fall 2011
"Sex Education and the Politics of Family," University of Iowa, Fall 2010
Graduate Student Commencement Speaker, History Department, Stanford University, June 2009